Github Repository: https://github.com/steem-engine-exchange/nitrous
Introduction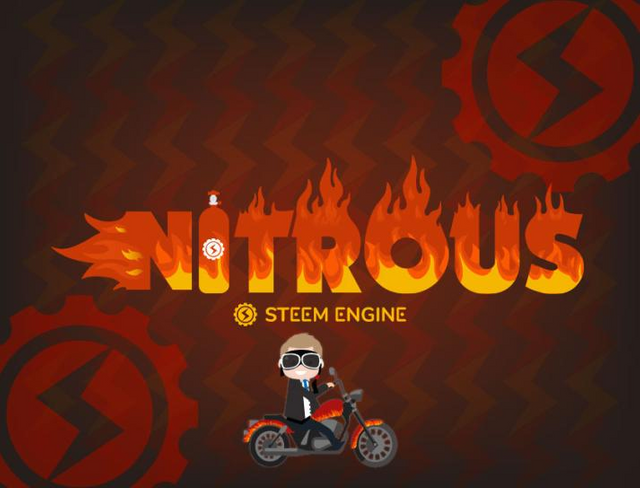 Source
Ever since the nitrous sites came into being with the initiative of Steem Engine team, there has been a lot more engagement on Steem. Thanks to @aggroed and his team. They have created a new movement on Steem. With time, I believe the tribes with their special niches will bring on masses to the Steem blockchain.
There are now 30 nitrous sites and growing. More and more new sites had come on the horizon in the last month. Who knows what will happen next month? The growth is incredible.
This means more and more investors are creating new coins for their businesses. At the same time this is building the Steem ecosystem. All investors, whether founders or buyers, have to invest in Steem to increase the traded volume of Steem on the exchanges. When Steem is deposited into the Steem Engine wallet, it creates a new STEEMP token whereby buying and selling takes place with the various tokens.
---
Tribes that are Actively Integrated on Steempeak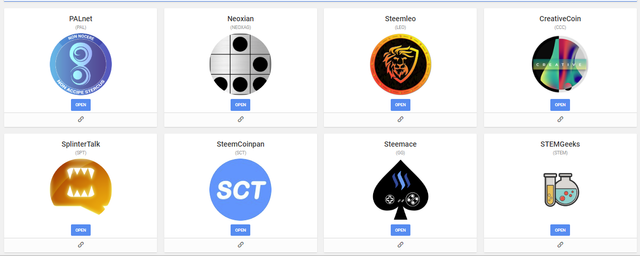 The Steempeak team has done an excellent job in integrating the different tribes onto their interface. this is the site I come to often because you can click on these active tribes on the dashbaord here to view your participating in that tribe. You can right away engage with your community there.
These nitrous sites allow you to have 10 tags. With all these nitrous sites coming on the scene, 5 tags are not enough, so recently steempeak has added a new feature to allow us to put in 10 tags. Bravo to the Steempeak team for their quick response to our request.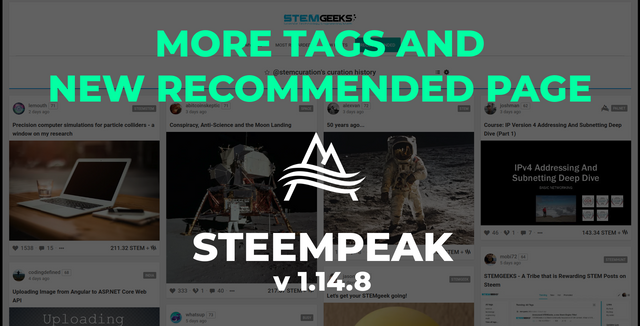 They have truly made everything more convenient for us who are involved in different tribes. Those tribes that are active are 'blue' in color.
---
My short review of the Tribes that I have come into contact with:
It has been about 2 months already that I have involved myself with these different nitrous sites. I will list them in the order of my participation.
Weed: the first nitrous site that came on the scene. We were so excited about the new possibilities on the blockchain when Weed launched. Since this is not my area of interest, I soon dropped out of this site. Early on, I invested about 80 STEEM and am now slowly converting them to other tokens.
SteemCoinPan : this is a Korean site dedicated to talking about coins. I am just an outsider observer watching the platform grow. Initially, I did take part on this platform. Since I had to translate all the Korean posts, it was just taking too much time that I am now just an onlooker. With the SCT I invested in there, I staked it for now for another opportunity to try this site again. There are great Korean investors on this site.
Palnet: This site is supported by the minnowsupport community. It is mainly a blogging site of any content. I knew about this site because they suddenly airdropped palcoins for us to claim on the Steem Engine. Not knowing how I can add more value than I am already doing with my blogging, I bought 18 PALMM with 1800 STEEM to mine Pal coins to support this platform.
AAA - This is a triple A review site concentrating on reviewing movies, TV and animations. I like this site and invested AAA with JJM tokens because I know one of the founders @jayplayco. I love movies and would come in here to curate good movie reviews. Right now, most reviewers are Koreans. If I have more time, I would like to review more movies. Since I can't do so much, I have partnered with AAA team to get more qualified mentors to write great movies to the English audience. In total, I have invested close to 350 STEEM to buy JJM Tokens.
ZZAN - This is also a new site initiated by the Korean group. It is mainly a site concentrating on art and culture. I have not been deeply involved with this group since it is also Korean based, but every now and then, I am receiving ZZAN rewards for my posts. The reason is obvious because I talk a lot about art and culture in my travel posts. When I have more time, I will participate more into this community.
LEO: Leo is a site solely on investments. They caught my attention when one day they suddenly airdropped the same amount of LEO coins to the number of STAKED Pals we have in our wallet. Their generosity grabbed my attention that I started following @khaleelkazi. This site looks promising as it has a clear goal to bring in outsiders onto the blockchain. We all want to learn about investment and how to do better. I have bought LEO, LEOMM, and delegated 2K SP to the leo.voter. This is the site that has drawn much of my attention and for this reason, this is the site that I had invested the most.
CCC: This is creativecoin.xyz that was launched last week. I didn't pay much attention to it even though I saw 1000 CC airdropped onto my wallet. I know a little about @derangedvisions because of a project that he was involved in last year. Photography, travels, music, and creativity are really my thing, so recently, I decided to invest an extra 5000 CC to help the platform grow. I discover that I can add value to this platform so I will continue to participate on this site.
RHB: This is the new site that was launched 2 days ago. I know the founder @knowledges and his team from working with them in the last 2 years at @utopian. These are reliable men, so I decided to take on an interest in their project this time to see if I could help them grow. This is a site that concentrates on doing reviews on what you see and use every day. In a sense, it can be very broad but in a sense, the content is very specific. I like the niche. It will be interesting to read about what people posts on this platform in these coming days.
Time Is Also Investment
I believe when we talk about Investments, it is not just about money but also our time as time is money. For this reason, I can understand why people drop out of Steem in the past year because they want to feel that their time spent on Steem is worth it. But then, we cannot always measure everything with money, because for many of us who stayed on engaging in Steem, we made many valuable friendship and that in itself also makes everything worthy here.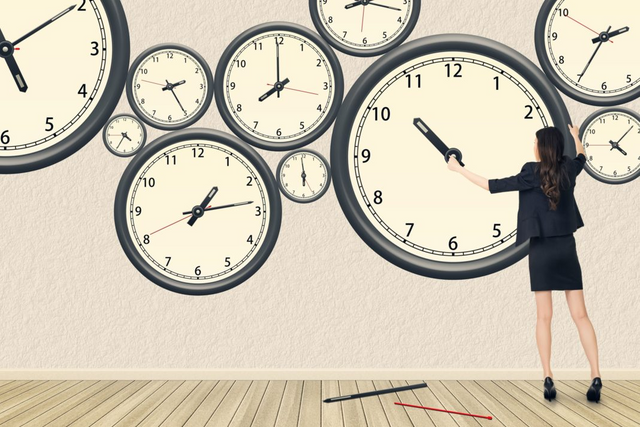 Source
Now that there are so many possibilities that are open before us with these nitrous sites, I suddenly feel overwhelmed. We can't be involved with so many nitrous sites. For some, there will be overlaps, so sooner or later, we all need to sift through our time to invest on those platforms that we can bring value to.
Yesterday, I saw a chart created by @dalz talking about the number of users in 10 different tribes.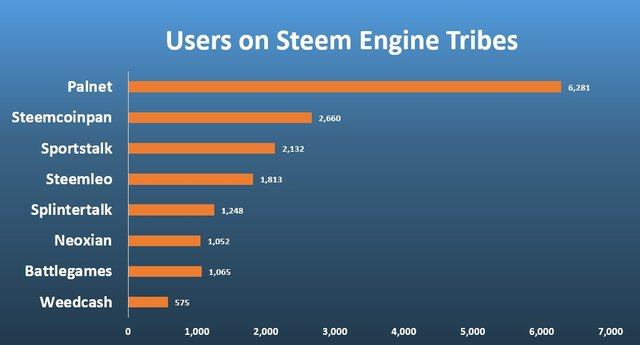 This is quite interesting, isn't it?
Palnet is the most used platform for obvious reasons that the @minnowsupport community is a big group.
There are quite a few more nitrous sites here that I have not participated in.
So if you are looking for active nitrous sites to participate in, you can study this chart.
As time goes on, we all need to filter and focus on the niches that we want to develop and so concentrate on these specific nitrous sites. We only have so much time on hand. The #marlians group is also holding some of my attention at the present moment so soon, I will investigate into this nitrous site headed by @surpassinggoogle.
Conclusion
Today, I feel that I need to put in summary form as one who has participated in these nitrous sites in the past 2 months.
Every now and then, we need to evaluate our time and money investments into these new projects.
I find myself stuck in the computer every day for at least 3 to 4 hours claiming my tokens, curating for the different platforms. It has become very time-consuming.
What about you?
How many new nitrous sites are you involved in and how do you manage and organize them?
Thank you for your attention,
Rosa
@rosatravels
@rosacoins
---
---

---
Thank you for reading this post! If you like the post, please upvote, resteem and comment.
谢谢你的阅读!希望你喜欢。如果你喜欢我的分享, 请点赞并跟随我。