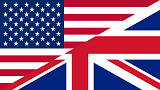 I intend to talk more extensively about the finale of "The Affair" and the series in general that come in many will know it ended just a few days ago with an intense and moving or at least exciting ending. It's a long finish, about 90 minutes that immediately brings to mind illustrious comparisons with other series finals. On all: "The Leftovers" and "Six Feet Under". Let's start by saying that we are talking about 2 of the most beautiful endings in the history of TV. This makes you understand how, therefore, even the finale of The Affair joins the TV series list with an excellent conclusion. The atmosphere of these 3 endings is very similar, the tone also and the ending in a certain sense pure anti-climatic.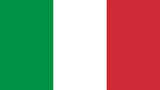 Ho intenzione di parlare più diffusamente del finale di "The Affair" e della serie in generale che come in molti sapranno è terminata proprio pochi giorni fa con un finale intenso e commovente o quantomeno emozionante. E' un finale lungo, di circa 90 minuti che fa venire in mente immediatamente paragoni illustri con altri finali di serie. Su tutti: "The Leftovers" e "Six Feet Under". Partiamo col dire che stiamo parlando di 2 dei finali più belli della storia della tv. Questo vi fa capire come, quindi, anche il finale di The Affair si iscriva alla lista delle serie tv con una conclusione eccellente. L'atmosfera di questi 3 finali è molto simile, il tono anche e il finale in un certo senso anticlimatico pure.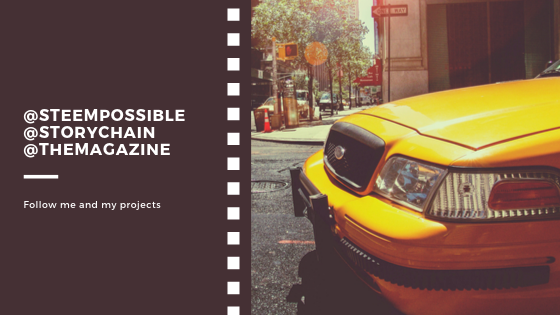 The series, although starting from different assumptions, end up talking about life and especially death, understood as the final phase of our earthly journey. Ineluctable, indispensable to give meaning to everything that precedes it. The story of Noah Solloway and Helen Butler ends with a long goodbye that sees them go through all the steps necessary to complete their great journey, the one with a capital P. Anger, rapprochement, forgiveness, reconquest, awareness, courage, stability, love. Everything that was born as love and with love ends its journey as and with love. In the middle of disappointments and betrayals, joys and sorrows, family and children, goodbyes and goodbye. Life in short. We cross the ages of this couple to metaphorically cross the stages of life, the seasons of existence. In this there is a lot of Six Feet Under, in its desire to tell itself through human experiences to push us to love, to make "the most courageous and risky choice" as Noah will say. It will be that choice to define us, to make us alive and special. Life is one, beautiful moments will be short and rare and then we will have to catch them or at least try. Of "The Leftovers" this "The Affair" inherits the purity and recklessness of its characters. Different yet united by the search for a happiness that is often too close to be truly admired, understood, considered as such. In the end it is love that triumphs above all things. It is for Noah and Helen as it was for Nora and Kevin. An extraordinary ending, with a long and enigmatic scene that makes us abandon unforgettable characters that we will always carry in our hearts.
Le serie, pur partendo da presupposti diversi, finiscono per parlare di vita e soprattutto di morte, intesa come fase conclusiva del nostro percorso terreno. Ineluttabile, indispensabile per dare senso a tutto ciò che la precede. La storia di Noah Solloway ed Helen Butler termina con un lungo addio che li vede attraversare tutte le fasi necessarie al compimento del loro grande percorso, quello con la P maiuscola. Rabbia, riavvicinamento, perdono, riconquista, consapevolezza, coraggio, stabilità, amore. Tutto quello che era nato come amore e con l'amore termina il suo viaggio come e con l'amore. Nel mezzo delusioni e tradimenti, gioie e dolori, famiglia e figli, addii e arrivederci. Vita insomma. Attraversiamo le età di questa coppia per attraversare metaforicamente le fasi della vita, le stagioni dell'esistenza. In questo c'è molto di Six Feet Under, nel suo voler raccontarsi attraverso esperienze umane per spingerci ad amare, a compiere "la scelta più coraggiosa e rischiosa" come dirà Noah. Sarà quella scelta a definirci, a renderci vivi e speciali. La vita è una, i momenti belli saranno brevi e rari e allora dovremo acciuffarli o almeno provarci. Di "The Leftovers" questo "The Affair" eredita la purezza e sregolatezza dei suo personaggi. Diversi eppure accomunati dalla ricerca di una felicità spesso troppo vicina per essere davvero ammirata, capita, considerata come tale. Alla fine è l'amore a trionfare, sopra ogni cosa. Lo è per Noah ed Helen cosi come lo era per Nora e Kevin. Un finale straordinario, con una scena lunga ed enigmatica che ci fa abbandonare personaggi indimenticabili che per sempre porteremo nel cuore.

Movie URL: https://www.themoviedb.org/tv/61463-the-affair?language=it-IT
Rate: AAA