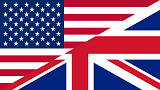 Here comes the third chapter of the
@wiseagent
saga and its wonderful contest
https://peakd.com/hive-133872/@wiseagent/league-of-movies-hive-writing-contest-first-edition-or-week-03-and-the-oscar-goes-to-hive-133872
.
Today we had to choose a film that we thought was "snubbed" by the academy, receiving no Oscars even though it deserved it more than the winner.
It was easy for me to choose.
The easiest thing in the world:
INCEPTION
It was easy for four reasons:
It's one of the best movies ever
It's one of my absolute favorite movies
Christopher Nolan is a genius
I've never reviewed it before
It was the year 2010 when what will be Christopher Nolan's most beautiful film was released in cinemas.
Considering that the British director was the one who signed such masterpieces as Memento, Interstallar, Dunkirk and the Dark Knight trilogy, imagine what a huge masterpiece Inception was.
It was 2011 when, at the Oscars of that year, Inception had several nominations but didn't win either the directorial or best film awards.
It was a year full of good movies (Black Swan, The King's Speech, The Social Network) but honestly no one could compete with the beauty, the innovation launched by Nolan.
Di Caprio was the protagonist of that film, the absolute protagonist.
Next to him, however, appeared a series of "minor" characters who were not so "minor".
From Tom Hardy to Gordon-Lewitt, passing through Ellen Page and Marion Cotillard, without forgetting the inevitable Michael Caine and the young Cillian Murphy.
Inception, while making Di Caprio's star shine, was a choral film.
In addition to being a film with great performances, it was above all a conceptual film that would have made, not surprisingly, school.
The dream, the dreams were the basis of that conceptual manifesto and not only.
The way to deal with them would become cult.
The way of representing them, the style that would result would be unforgettable.
Freud dancing to hellish rhythms in the Matrix. We could synthesise it like that.
Rhythm, mad rhythm, resounding sound and visual montage, experimentation, plot written by a God.
As if that wasn't enough, Nolan also managed to create a wonderful ending, one of the most beautiful ever.
An open ending that still makes you think today.
But that's not the most difficult question to answer.
The most indecipherable is:
How the hell did he not win an Oscar?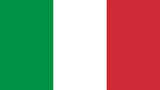 INCEPTION
E' stato facile per 4 motivi:
E' uno dei film più belli di sempre
E' uno dei miei film preferiti in assoluto
Christopher Nolan è un genio
Non lo ho mai recensito prima
Correva l'anno 2010 quando uscì nelle sale quello che sarà il film più bello di Christopher Nolan.
Considerando che il regista britannico è stato colui il quale ha firmato capolavori come Memento, Interstallar, Dunkirk e la trilogia del Cavaliere Oscuro, immaginate che enorme capolavoro sia stato Inception.
Era il 2011 quando all'edizione degli Oscar di quell'anno, Inception ebbe varie nominations ma non vinse ne il premio per la regia ne quello per miglior film.
Era un anno denso di bei film (Black Swan, The King's Speech, The Social Network) ma onestamente nessuno poteva competere con la bellezza, l'innovazione lanciata da Nolan.
Di Caprio era il protagonista di quel film, assoluto protagonista.
Accanto a lui, però, comparivano una serie di personaggi "minori" che tanto "minori" non erano.
Da Tom Hardy a Gordon-Lewitt, passando per Ellen Page e Marion Cotillard, senza dimenticare l'immancabile Michael Caine e il giovane Cillian Murphy.
Inception, pur facendo brillare la stella di Di Caprio, era un film corale.
Oltre ad essere un film dalle grandi interpretazioni era soprattutto un film concettuale che avrebbe fatto, non a caso, scuola.
Il sogno, i sogni erano alla base di quel manifesto concettuale e non solo.
Il modo di affrontarli sarebbe diventato cult.
La maniera di rappresentarli, lo stile che ne sarebbe derivato sarebbe stato indimenticabile.
Freud che balla, a ritmo infernale, in Matrix. Potremmo sintetizzare cosi.
Ritmo forsennato, montaggio sonoro e visivo clamoroso, sperimentazione, trama scritta da un Dio.
Come se non bastasse Nolan riuscì a confezionare anche un finale stupendo, uno dei finali più belli di sempre.
Un finale aperto che ancora oggi lascia pensare.
Ma non è quella sul finale la domanda più difficile a cui rispondere.
La più indecifrabile è:
Come diavolo ha fatto a non vincere un Oscar?