Due to my day's obligations I could not eat breakfast, so I thought due to the occasion of entering into the community, to challenge myself to eat two chickens with some rice from a local steakhouse. As can be seen in the pictures below, apart from the few french fries, which were probably eighteen (18), spots from the poultry were raw despite their crispy skin. Otherwise the rice with turmeric that I made by myself was excellent.
Λόγω των σημερινών μου υποχρεώσεων δεν κατάφερα να φάω πρωινό γεύμα, έτσι σκέφτηκα με αφορμή την είσοδο μου στην κοινότητα να προκαλέσω τον εαυτό μου να φάει δύο κοτόπουλα με λίγο ρύζι από ένα τοπικό ψητοπωλείο. 'Oπως φαίνεται και στις παρακάτω εικόνες πέρα από τις τηγανιτές πατάτες οι οποίες ήταν ίσως δεκαοχτώ (18), σημεία από το πουλερικό ήταν ωμά παρά την ξεροψημένη τους πέτσα. Κατά τα άλλα το ρύζι με τον κουρκουμά που έφτιαξα εγώ ήταν εξαιρετικό.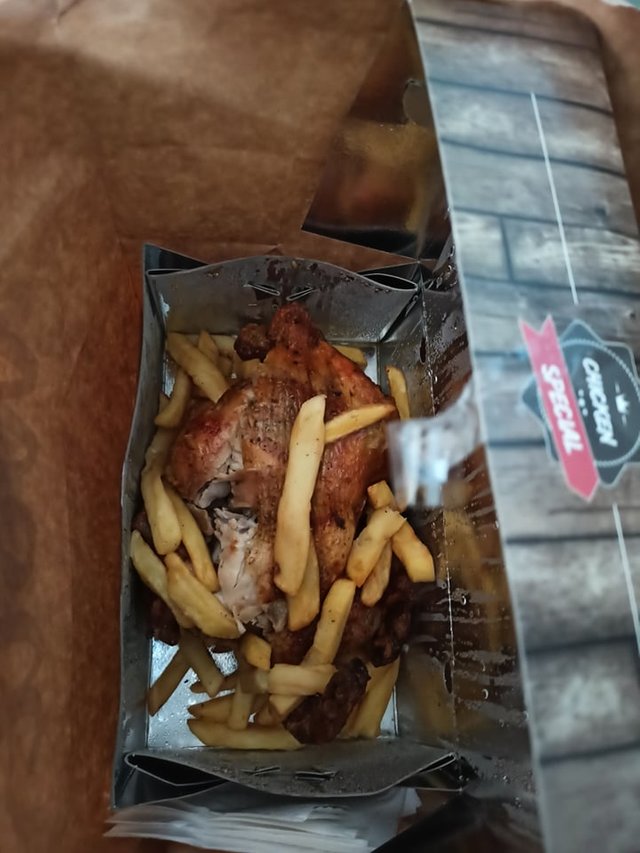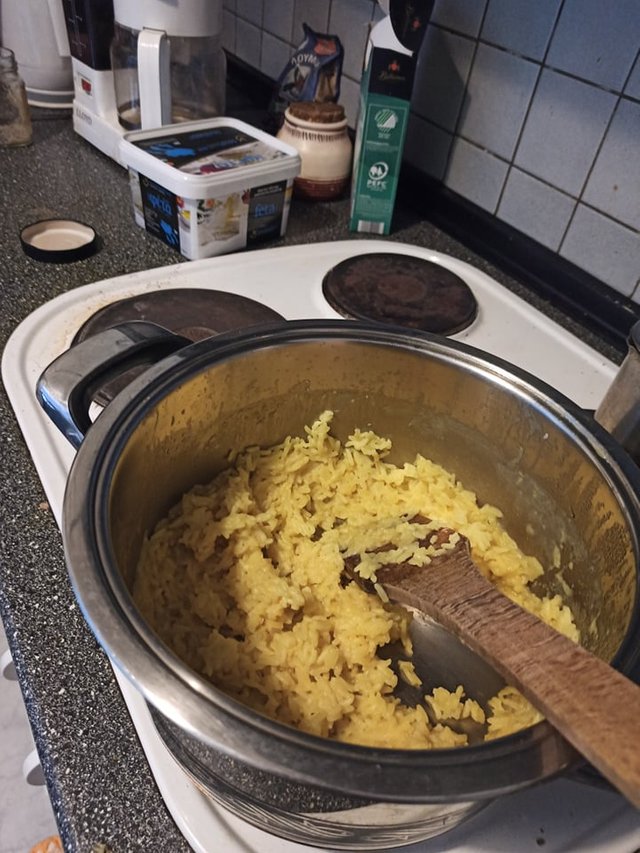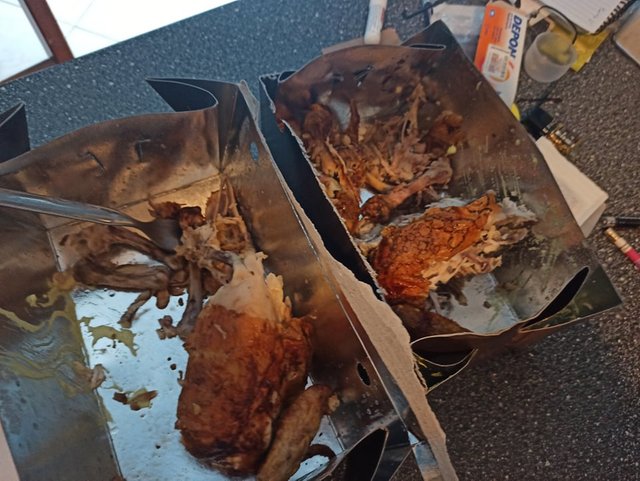 Also I would like to personally thanks @alikoc07 for his advice. I am looking forward to learn how I could help the community in the next days !!