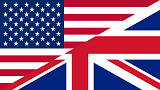 Is Netflix good or bad at the movies? Is that a problem or a solution? Beyond the constant diatribe about how nice it is to have at KM0 on your armchair at home to have the chance to see a movie rather than go to the cinema, what should push us to reflect is also something else: the quality of the movies produced by Netflix. Irishman, Rome, A marriage Story. 3 Oscar titles all born from Netflix. Is this enough to define Netflix's work at a high level? No, it's not enough but it helps in understanding the phenomenon. If you churn out titles like this it means that your effort in terms of production is very high. It means that your desire to create products of the highest level is sky-high. It means that your attention to the cinema, your respect for the cinematic universe is very high. So, Netflix has shown that it can add value to the world cinema, so let's hear it for Netflix. At the same time, however, Netflix is operating all over the world, also trying to think in industrial terms. It's clear that some products are born in the theaters of marketing professionals more than in the theaters of screenwriters. An example is the very recent "Tell me about a perfect day", a teen drama starring Elle Fanning and Justice Smith, Will and Jada Pinkett Smith's son of art. A film that you could have written yourself, a simple, linear film, with some gross mistakes but which responds to market logics rather than to the auteur efforts of the technical and screenwriters. It's not a bad film but it's simply too flat, too easy to anticipate, too easy to write. There is a good ending and a basic development of the characters and the story. A couple of sensational development errors on the characters and a brave ending. Elle Fanning is very good, Smith a little mono expressive. The film is a film seen and reviewed but which you can trust will be a success. A success that stems from Netflix's ability to understand what to offer the market at a specific time. Netflix was able to reach a particular slice of young and not so young audience, fascinated by stories with troubled young protagonists. With the end of the fuc****ing world, I am not ok with this and Sex Education the success has been huge. Netflix acted very intelligently, analyzing the data, analyzing the audience's tastes. The impression is that this film is born from this analysis, born from an equation. Let's take 2 messed-up teenagers, let's bring them together and build a dramatic story around them trying to give a positive message. It's industry. It's not cinema. Netflix is skillfully traveling parallel on the tracks of art and industry producing potential masterpieces on the one hand and good pre-packaged movies on the other.
Translated with www.DeepL.com/Translator (free version)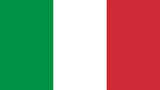 Netflix fa bene o male al cinema? E' un problema o una soluzione? Aldilà della costante diatriba su quanto sia bello avere a KM0 sulla propria poltrona di casa avere la possibilità di vedere un film piuttosto che andare al cinema, quello che dovrebbe spingerci a riflettere è anche altro: la qualità dei film prodotti da Netflix. Irishman, Roma, A marriage Story. 3 titoli da Oscar tutti nati da Netflix. Basta questo per definire di alto livello il lavoro di Netflix? No, non basta ma aiuta nella comprensione del fenomeno. Se sforni titoli del genere vuol dire che il tuo sforzo in termini produttivi è altissimo. Vuol dire che la tua voglia di creare prodotti di altissimo livello è alle stelle. Vuol dire che la tua attenzione verso il cinema, il tuo rispetto verso l'universo cinematografico è altissima. Dunque, Netflix ha dimostrato di poter dare valore aggiunto al cinema mondiale, un applauso a Netflix. Parallelamente però, Netflix sta operando in tutto il mondo, provando anche a ragionare in termini industriali. E' evidente come alcuni prodotti nascano nelle sale degli addetti al marketing più che nelle sale degli sceneggiatori. Un esempio è il recentissimo "Raccontami di un giorno perfetto", un teen drama con protagonisti Elle Fanning e Justice Smith, figlio d'arte di Will e Jada Pinkett Smith. Un film che avreste potuto scrivere voi, un film semplice, lineare, con qualche errore grossolano ma che risponde a logiche di mercato più che allo sforzo autoriale del comparto tecnico e di sceneggiatori. Non è un film pessimo ma è semplicemente troppo piatto, troppo facile da anticipare, troppo facile da scrivere. C'è un buon finale e uno sviluppo basico dei personaggi e della storia. Un paio di clamorosi errori di sviluppo sui personaggi ed un finale coraggioso. Elle Fanning è bravissima, Smith un pò monoespressivo. Il film è un film visto e rivisto ma che fidatevi sarà un successo. Un successo che nasce dalla bravura di Netflix di capire cosa offrire al mercato in un periodo specifico. Netflix ha saputo raggiungere una particolare fetta di pubblico giovane e non, affascinato da storie con protagonisti giovani problematici. Con the end of the fuc****ing world, I am not ok with this e Sex Education il successo è stato enorme. Netflix ha agito molto intelligentemente, analizzando i dati, analizzando i gusti del pubblico. L'impressione è che questo film nasca da queste analisi, nasca da un'equazione. Prendiamo 2 teenager incasinati, facciamoli incontrare e costruiamo una storia drammatica intorno provando a dare un messaggio positivo. E' industria. Non è cinema. Netflix sta sapientemente viaggiando parallelamente sui binari dell'arte e dell'industria producendo dei potenziali capolavori da un lato e buoni film preconfezionati dall'altro.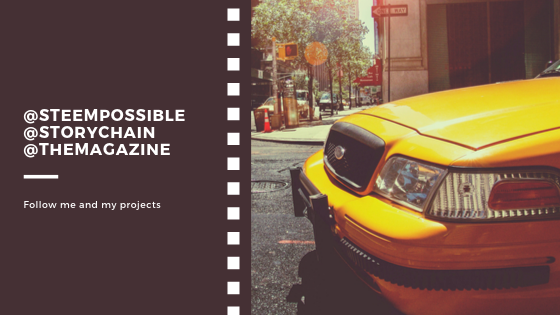 Movie URL: https://www.themoviedb.org/tv/1402-the-walking-dead?language=it-IT
Rate: AA