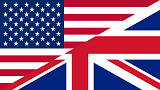 Science hardly makes mistakes.
Hard to make mistakes.
On the contrary.
Much easier that mistakes are made when we decide not to follow the steps of the scientific community.
The coronavirus is just the tip of the iceberg.
Preventing, predicting, studying, understanding and correcting the risks that mother nature subjects us year after year is the task of medicine, of the scientific community.
Bistrated, offended, watered down, forgotten.
Today she is experiencing her very personal redemption.
All this while thousands of people die, victims of a small virus that came from a bat in the Far East only a few months ago.
Yet today that virus has traveled and knocked us out.
It forced us to correct our habits and forget our routine.
Today we are the ones who are mistreated, offended, mortified and forgotten in our two-room, three-room, four-room apartments and so on.
We should have listened more to the experts.
We hardly ever did, but 20 days ago we relied on them wisely.
Count and his government have put in their hands studies and analysis of the actions to be taken.
Hardly and seriously, the notorious decrees have shown us the way.
Between ups and downs we have learned to follow it.
We were warned that the effects of those measures would only be seen after 2 weeks.
Punctually, those effects arrived 14 days after the Count decrees were issued.
The trend has been reversed for 4 days now.
Slowly, but it seems inexorably.
Still so many deaths.
Still huge problems.
Still an endless emergency.
But the trend is reversing and this means that by continuing to follow the directives now known, we will be able to get out of it.
Translated with www.DeepL.com/Translator (free version)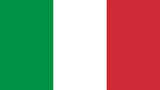 D
ifficile che la scienza faccia errori.
Difficile sbagli previsioni.
Anzi.
Molto più semplice che gli errori si commettano quando decidiamo di non seguire i passi della comunità scientifica.
Il coronavirus è solo la punta dell'iceberg.
Prevenire, predire, studiare, capire e correggere il tiro rispetto ai rischi che madre natura ci sottopone anno dopo anno è compito della medicina, della comunità scientifica.
Bistrattata, offesa, annacquata, dimenticata.
Oggi sta vivendo il suo personalissimo riscatto.
Il tutto mentre migliaia di persone muoiono, vittime di un piccolo virus venuto da un pipistrello nel lontano oriente solo pochi mesi fa.
Eppure oggi quel virus ha viaggiato e ci ha messo KO.
Ci ha costretto a correggere le nostre abitudini e dimenticare la nostra routine.
Oggi siamo noi ad essere bistrattati, offesi, mortificati e dimenticati dentro i nostri bilocali, trilocali, quadrilocali e cosi via.
Avremmo dovuto ascoltare di più gli esperti.
Non lo abbiamo fatto quasi mai ma oramai 20 giorni fa ci siamo affidati sapientemente a loro.
Conte ed il suo governo hanno messo nelle loro mani studi ed analisi rispetto alle azioni da intraprendere.
Duramente e seriamente i decreti, i famigerati decreti ci hanno indicato la strada.
Tra alti e bassi abbiamo imparato a seguirla.
Ci avevano avvisato che gli effetti di quelle misure si sarebbero visti solamente dopo 2 settimane.
Puntuali, quegli effetti sono arrivati 14 giorni dopo l'immissione dei decreti Conte.
Oramai son 4 giorni che il trend è invertito.
Lentamente ma sembra inesorabilmente.
Ancora tantissimi morti.
Ancora enormi problemi.
Ancora un'emergenza senza fine.
Ma il trend si sta invertendo e questo vuol dire che continuando a seguire le direttive oramai note, riusciremo ad uscirne.