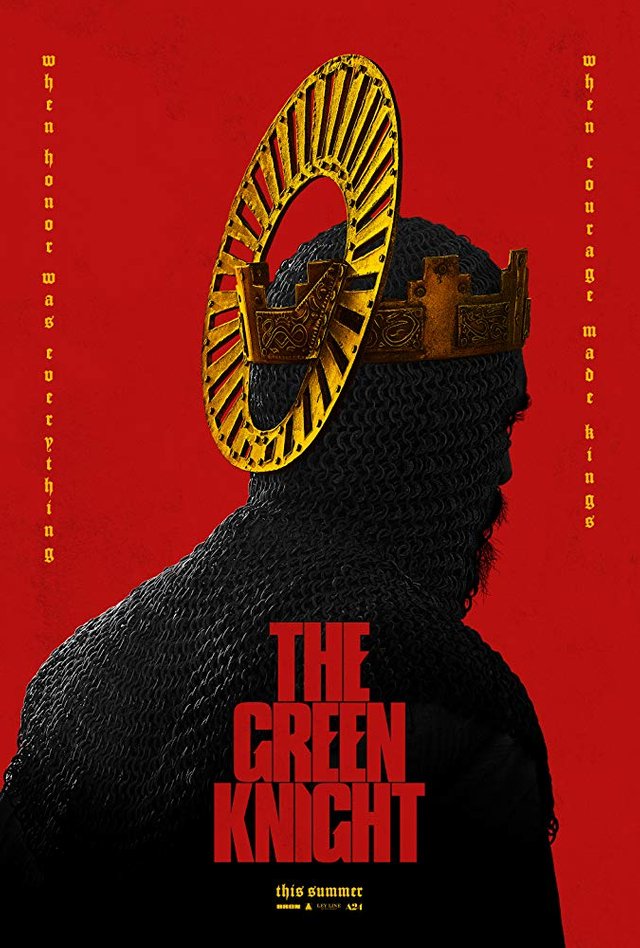 They come in series… Another fantasy/mystery movie trailer, after yesterday's Iron Mask, it is time for new King Arthurian movie named The Green Knight, with great actors in the main roles, as Dev Patel and Alicia Vikander. In the movie, we will also see Joel Edgerton, who was already played Sir Gawain in the movie King Arthur from 2004. This is just a teaser trailer for the movie, but it still looks great… The premiere will be this summer.
The fantasy story follows Sir Gawain, a nephew of the famous King Arthur, who has dared to confront the Green Knight, a gigantic stranger, and tester of men. On his journey, Sir Gawain fights against all type of mythology creatures, ghosts, giants, etc…
The writer and director of the movie is David Lowery, a well-known for his movies like A Ghost Story (2017), Pete's Dragon (2016), or the movie The Old Man & the Gun from 2018, with Robert Redford in the main role.
In the main roles are Academy Award nominee Dev Patel (Slumdog Millionaire (2008), Lion (2016), Chappie (2015)), Academy Award winner Alicia Vikander (Ex Machina (2014), The Danish Girl (2015), The Man from U.N.C.L.E. (2015)), Golden Globe nominee Joel Edgerton (The Gift (2015), The Great Gatsby (2013), Loving (2016)), Sarita Choudhury (Lady in the Water (2006), The Hunger Games: Mockingjay - Part 2 (2015), A Perfect Murder (1998)), Sean Harris (Mission: Impossible - Rogue Nation (2015), Harry Brown (2009), 24 Hour Party People (2002)) and others.
Take a look at the official trailer for the movie The Green Knight:
The movie The Green Knight is coming to theaters on May 29.
Image source: imdb.com
---
※ The following part is needed to put filled in and added to your text, as otherwise it will not be included later on phase II on Triple A.
※ 리뷰 하단에 다음 두가지 항목 포함 필수 (미포함 시 차후 자체사이트에 반영 안됨)
---
Don't forget to follow and browse New Trailers Steem Page for more information about the new movies and game trailers!