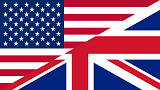 At the recent Golden Globe Netflix has been exalted in the nominations but hasn't collected much in terms of awards. One of the titles that was favorably surprised was "Two Popes". Jonhnatan Pryce and Sir Anthony Hopkins lend face and soul to 2 characters who have made recent human history: Pope Benedict XVI and Pope Francis. As the title in the film tells the story of the historical transition from one Pope to another that took place only a few years ago. Ratzinger's resignation in favor of Bergoglio has upset all the consolidated and millennial practices of the Christian Church. The world has been overwhelmed but few have understood or deepened why behind such a drastic choice. We found ourselves with two popes, one active and one in pectore or as he likes to say "silentium". The film is very powerful because it shows us how behind such an incredible choice there are very political reasons if we want to simplify and very important for the whole sacred Roman church. Ratzinger was elected following the death of Pope John Paul II, a beloved pope who had had the merit of bringing the faithful together and increasing the popularity of the Christian church in the world. A unifying Pope but who is also shown in the film as a Pope behind whom too many shadows had been cast. From sexual scandals to a very marked conservatism that did not tolerate modernity, which was far removed from issues such as abortion, homosexuality and divorce. Ratzinger took up the inheritance but without the charisma of his predecessor. He continued to preserve the sacred and indissoluble centenary values of the Catholic Church but soon managed to lose faithful, lose appeal because of his closed and gruff character that cost him the unorthodox title of "Nazi" Pope. At the time of his election many cardinals and not only hoped for the rise of a reformist pope. Surprisingly it was Bergoglio himself who was indicated as one of the potential popes who could bring the church into the new millennium. This was not the case and that defeat led Bergoglio to rethink his role until the decision to resign. Resignation always rejected by Ratzinger, despite seeing Bergoglio as a potential enemy son of over-reformist ideas. After years spent depowering the church and seeing scandals and criticism rain down on his pontificate, Ratzinger came to the incredible conclusion that Bergoglio would be the salvation of the Papal institution. His resignation began with the awareness that the Church needed to be modern, to welcome the last and the different, to open itself to a world that was changing too quickly. The rest is history. Of this film will remain the incredible performances of Pryce and Hopkins, literally identical to their two counterparts and above all a ruthless but fundamental examination of what happened only a few years ago.
Translated with www.DeepL.com/Translator (free version)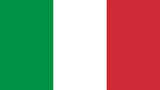 Ai recenti Golden Globe Netflix è stata esaltata nelle nominations ma non ha raccolto molto in termini di premi. Uno dei titoli che ha favorevolmente sorpreso è stato "Two Popes". Jonhnatan Pryce e Sir Anthony Hopkins prestano volto e anima a 2 personaggi che hanno fatto la storia recente dell'umanità: Papa Benedetto XVI e Papa Francesco. Come da titolo nel film viene raccontata la vicenda della storica transizione da un Papa ad un altro avvenuta solo pochi anni fa. Le dimissioni di Ratzinger a favore di Bergoglio hanno sconvolto tutte le consolidate e millenarie pratiche della Chiesa cristiana. Il mondo ne è uscito travolto ma in pochi hanno compreso o approfondito il perchè dietro una scelta cosi drastica. Ci siamo ritrovati con 2 papi, uno attivo ed uno in pectore o come ama dire lui stesso "silentium". Il film è potentissimo perchè ci mostra come dietro una scelta cosi incredibile ci siano motivi molto politici se vogliamo semplificare e molto importanti per tutta la sacra romana chiesa. Ratzinger viene eletto in seguito alla morte di Papa Giovanni Paolo II, un papa amatissimo che aveva avuto il merito di riunire i fedeli e di incrementare la popolarità della chiesa cristiana nel mondo. Un Papa unificatore ma che nel film viene anche mostrato come un Papa dietro il quale troppe ombre c'erano state. Dagli scandali sessuali ad un conservatorismo molto marcato che non tollerava la modernità, che si distanziava molto da temi come aborto, omosessualità e divorzio. Ratzinger ne raccoglie l'eredità ma senza il carisma del suo predecessore. Continuerà nella conservazione dei sacri ed indissolubili valori centenari della Chiesa cattolica ma ben presto riuscirà a perdere fedeli, perdere appeal a causa del suo carattere chiuso e burbero che gli è costato il poco ortodosso titolo di Papa "nazista". All'epoca della sua elezione in molti cardinali e non solo auspicavano l'ascesa di un papa riformista. A sorpresa fu proprio Bergoglio ad essere indicato come uno dei potenziali pontefici che potessero traghettare la chiesa nel nuovo millennio. Cosi non fu e quella sconfitta indusse Bergoglio a ripensare al suo ruolo fino alla decisione di rassegnare le proprie dimissioni. Dimissioni sempre respinte da Ratzinger, nonostante vedesse in Bergoglio un potenziale nemico figlio di idee troppo riformiste. Dopo anni trascorsi a depotenziare la chiesa e vedere piovere scandali e critiche sul suo pontificato, Ratzinger arrivò alla incredibile conclusione che Bergoglio sarebbe stata la salvezza dell'istituzione Papale. Le sue dimissioni partono dalla consapevolezza che la Chiesa necessitava di essere moderna, di accogliere gli ultimi e i diversi, di aprirsi ad un mondo che troppo velocemente stava cambiando. Il resto è storia. Di questo film resteranno le incredibili performance di Pryce e Hopkins, letteralmente identici alle 2 controparti e soprattutto una disamina spietata ma fondamentale di quello che è avvenuto solo pochi anni fa.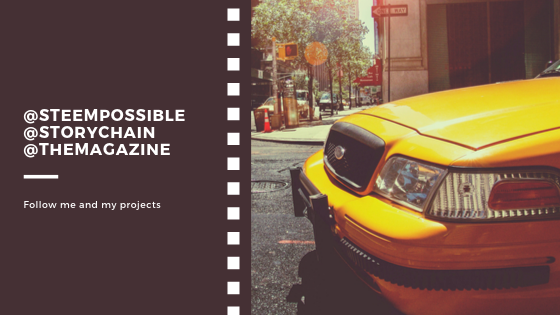 Movie URL: https://www.themoviedb.org/movie/551332-the-pope?language=en-US
Rate: AAA