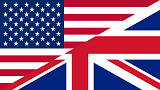 The art world is made up of large forgotten works or ones that have never achieved success. The world of TV is no exception, always ready to celebrate the great media caravans, to pump up global phenomena, to shift attention to one genre rather than another, but often too distracted to advertise and reward the true masterpieces of seriality. One of these is represented by a TV series recently finished and whose end probably represents one of the highest summits of contemporary series. We're talking about The Deuce series written and directed by one of the most prolific TV couples: George Pelecanos & David Simon. The creators of The Wire, Treme, Generation Kill and other TV gems this time have ventured into a very risky and neglected story in 3 seasons right away from the general public. Guests of the HBO set their last precious stone in New York. Not the big glossy apple, very high, rich and dazzling today but the rough, lively, dirty, sparkling and colorful New York of the 70s. To make everything even more muddy and reluctant was the theme chosen as the background of this latest story on society and human beings. The world of porn was the thread chosen by the 2 authors to tell the story of the transformation of New York and the world in general in the last decades.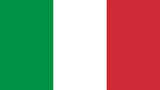 Il mondo dell'arte è fatto di grandi opere dimenticate o che non hanno mai raggiunto il successo. Il mondo della tv non fa eccezione, sempre pronto a celebrare i grandi carrozzoni mediatici, a pompare i fenomeni mondiali, a spostare l'attenzione su un genere piuttosto che un altro, ma spesso troppo distratti per pubblicizzare e premiare i veri capolavori della serialità. Uno di questi è rappresentato da una serie tv terminata da poco ed il cui finale rappresenta probabilmente una delle vette più alte della serialità contemporanea. Stiamo parlando di The Deuce serie scritta e diretta da una delle coppie più prolifiche della tv: George Pelecanos & David Simon. I creatori di The Wire, Treme, Generation Kill e altre gemme della tv questa volta si sono cimentati in un racconto in 3 stagioni rischiosissimo e trascurato sin da subito dal grande pubblico. Ospiti della HBO hanno ambientato la loro ultima pietra preziosa a New York. Non la grande mela patinata, altissima, ricca e sfolgorante di oggi ma la New York ruvida, viva, sporca, frizzante e colorata degli anni '70. A rendere il tutto ancora più fangoso e riluttante è stato il tema scelto come sottofondo di questo ennesimo racconto sulla società e sull'essere umano. Il mondo del porno è stato il filo conduttore scelto dai 2 autori per raccontare la trasformazione di New York ed in generale del mondo negli ultimi decenni.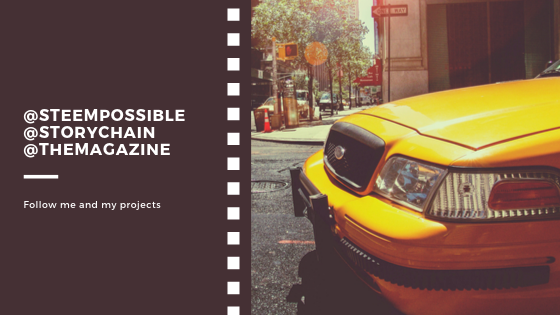 The Deuce is a masterpiece. Don't doubt it. His finale was moving, reflective and piercing in his ability to confront the ineluctable passage of time. Vincent's nostalgia for strolling along the streets of today's New York and remembering the faces and places of his youth, his maturity is something that breaks and devours the soul.
And this is where the reflection from micro becomes macro, from inside to narration comes out of the screen. The most beautiful and richest city in the world where did it come from? Has it not become just a big New York window? What happened to New Yorkers? Who really is the Big Apple? The putrid and scum that inhabited the avenues in the 70s have indeed been defeated or only moved out of the center. The Deuce questions but above all answers. Today the big apple, and the world in general, is only a mirror for larks. A small space on earth to show off rolex, pay thousands of euros for a crazy evening, show off wealth and status quo, run towards Bot, securities and financial markets. Out of this bubble remains the scum, the rottenness, the poverty, the anger, the common people. Pelecanos and Simon tell us that in the 70s and 80s the powerful, the rich, the bureaucrats decided that it was time to give that city to the wealthiest and the tourists. To pay the price the Vincent Martino of this world, New Yorkers doc that could have told you about life, death and miracles of every bar, person and street of the big apple. Looking at the world, isn't it what is happening everywhere? In a few to enjoy everything, many to trudge. Vincent Martino was able to console himself with memories.
Will we one day be able to say the same about our past?
Not bad for a series on the world of prostitution and porn, right ?!
The Deuce è un capolavoro. Non dubitatene. Il suo finale è stato commovente, riflessivo e lancinante nella sua capacità di metterci di fronte all'ineluttabile scorrere del tempo. La nostalgia di Vincent nel passeggiare lungo le strade della New York odierna e ricordare i volti ed i luoghi della sua gioventù, della sua maturità è qualcosa che spacca e divora l'anima.
Ed è qui che la riflessione da micro diventa macro, da interna alla narrazione esce fuori dallo schermo. La città più bella e ricca del mondo da dove nasce? Non è forse diventata solo una grande vetrina New York? Cosa ne è stato dei newyorkesi? Di chi è davvero la Grande Mela? Il putridume e la feccia che abitavano le avenue negli anni 70 sono davvero stati sconfitti o solo spostati fuori dal centro. The Deuce interroga ma sopratutto risponde. Oggi la grande mela, ed in generale il mondo, è solo uno specchio per le allodole. Un piccolo spazio di terra dove sfoggiare rolex, pagare migliaia di euro per una serata folle, ostentare ricchezza e status quo, correre verso Bot, titoli e mercati finanziari. Fuori da questa bolla resta la feccia, il putridume, la povertà, la rabbia, la gente comune. Pelecanos e Simon ci dicono che negli anni'70 ed '80 i potenti, i ricchi, i burocrati hanno deciso che era ora di regalare quella città ai più facoltosi ed ai turisti. A pagarne il prezzo i Vincent Martino di questo mondo, newyorchesi doc che avrebbero potuto raccontarvi vita, morte e miracoli di ogni bar, persona e strada della grande mela. Allargando lo sguardo al mondo non è forse quello che sta accadendo ovunque? In pochi a godersi tutto, in tanti ad arrancare. Vincent Martino ha potuto consolarsi con i ricordi.
Noi un giorno riusciremo a dire lo stesso del nostro passato?
Niente male per una serie sul mondo della prostituzione e del porno, no?!

Movie URL: https://www.themoviedb.org/tv/65817-the-deuce?language=it-IT
Rate: AAA