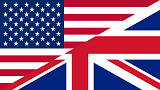 We did it! The year 2019 has just been put on file but not its absolute TV pearls. After a very long ride we reached the final five. These are priceless TV series that we are going to see today. Absolute masterpieces, products destined to live forever.



#5 The Mandalorian (Disney +)




The advent of Disney + is bound to change the rules of the game. Nothing will be the same as before. The Mandalorian grafts itself into the great saga of star wars and does so by going back to ancient tastes, settings and suggestions. An iconic character and a small companion who immediately became the real star of 2019: Baby Yoda. With episode 9 recently arrived in theaters is not absurd to say that The Mandalorian has agreed everyone, unlike the last movie episode of the saga of Lucas.


#4 Fleabag (Amazon Video)



Fleabag experienced a strange phenomenon. Its first season, exceptional, dazzling and beautiful, had been noticed by very few. No awards, no major nominations. Unnoticed by everyone. The second season, exceptional, dazzling and beautiful, was a sensation, received amazing reviews, lived on his laurels, received awards and nominations. Better late than never, Phoebe Waller Bridge's product is phenomenal in being everything it would like to be and in being able to tell everything it would be difficult to tell. The existential discomfort and life in all its strange and sometimes frightening facets.


#3 Chernobyl (HBO)


A nuclear disaster was able to inspire a product of pure beauty. Chernobyl is being beaten to a pulp by the spectator as if it were raining. It takes us back almost 35 years to that catastrophe announced and too long without culprits. A lucid and ruthless analysis on what has been accompanied by a human dimension perfectly rendered by the incredible writing and wonderful acting of its protagonists.


#2 Mr Robot (USA Network)



In any universe such a ranking would see Mr Robot widely one step ahead of everyone. Not here. Not in 2019 AD. Unfortunately for Sam Esmail, this year saw the birth of one of the most sensational TV series ever. Small consolation, this second place came with a killer season finale. Episodes of pure Esmail. Aesthetically perfect. Experimental in the unlikely. Incredible story and character development. We arrive at a double final episode that is already TV history and the usual impossible solutions that find total consistency in the story. Absolute applause to Esmail and Rami Malek and his unforgettable Elliot.


#1 Watchmen (HBO)



From one masterpiece to another. Watchmen is first without ifs and buts because he won the many challenges he had launched and that had launched him. Being able to bring the most famous comic book work ever and perhaps the most important one to the small screen. He managed to remain faithful to it revolutionizing it, updating it to the present day. He created a new mythology by respecting the original. He convinced the fans and brought home new ones. He adapted everything without forgetting anything. Easter egg as if it were raining but also a new reading of the contemporary. And as if that weren't enough, he churned out 4-5 episodes that we will never forget.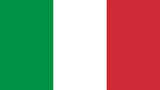 Ce l'abbiamo fatta! L'anno 2019 è appena stato messo in archivio ma non le sue assolute perle televisive. Dopo una lunghissima cavalcata siamo giunti alla cinquina finale. Sono serie tv di valore inestimabile quelle che andiamo a vedere oggi. Assoluti capolavori, prodotti destinati a vivere per sempre.



#5 The Mandalorian (Disney +)


L'avvento di Disney + è destinato a cambiare le regole del gioco. Nulla sarà più come prima. The Mandalorian si innesta nella grande saga di star wars e lo fa ritornando indietro ad antichi sapori, ambientazioni e suggestioni. Un personaggio da subito iconico ed un piccolo accompagnatore che è da subito divenuta la vera star del 2019: Baby Yoda. Con l'episodio 9 da poco arrivato nelle sale non è assurdo affermare che The Mandalorian abbia messo daccordo tutti, a differenza dell'ultimo episodio cinematografico della saga di Lucas.


#4 Fleabag (Amazon Video)


Fleabag ha vissuto uno strano fenomeno. La sua prima stagione, eccezionale, folgorante e bellissima, era stata notata da pochissimi. Nessun premio, nessuna nomination importante. Snobbata da tutti. La seconda stagione, eccezionale, folgorante e bellissima, ha invece destato scalpore, ricevuto review mirabolanti, vissuto sugli allori, ricevuto premi e nomination. Meglio tardi che mai, il prodotto di Phoebe Waller Bridge è fenomenale nell'essere tutto quello che vorrebbe essere e nel riuscire a raccontare tutto quello che difficilmente si riuscirebbe a raccontare. Il disagio esistenziale e la vita in tutte le sue strane e a volte paurose sfaccettature.


#3 Chernobyl (HBO)


Un disastro nucleare è stato capace di ispirare un prodotto di pura bellezza. Chernobyl da mazzate allo spettatore come se piovesse. Ci porta indietro di quasi 35 anni a quella catastrofe annunciata e da troppo senza colpevoli. Un'analisi lucida e spietata su quello che è stato accompagnato da una dimensione umana resa perfettamente da una scrittura incredibile ed una stupenda recitazione dei suoi protagonisti.


#2 Mr Robot (USA Network)


In qualsiasi universo una classifica di questo tipo vedrebbe Mr Robot ampiamente un gradino avanti a tutti. Non qui. Non nel 2019 Dopo Cristo. Purtroppo per Sam Esmail quest'anno ha visto la nascita di una delle serie tv più eclatanti di sempre. Magra consolazione questo secondo posto, arrivato con una stagione conclusiva da urlo. Episodi di puro Esmail. Esteticamente perfetti. Sperimentali all'inverosimile. Sviluppo di storie e personaggi incredibile. Arriviamo ad un doppio episodio finale che è già storia della tv ed alle solite impossibili soluzioni che pur trovano coerenza totale nel racconto. Applausi assoluti ad Esmail ed a Rami Malek ed il suo indimenticabile Elliot.


#1 Watchmen (HBO)


Da un capolavoro all'altro. Watchmen è primo senza se e senza ma perchè ha vinto le molteplici sfide che aveva lanciato e che gli avevano lanciato. Riuscire a portare sul piccolo schermo la più famosa opera fumettistica di sempre e forse la più importante. E' riuscito a restare fedele ad essa rivoluzionandola, aggiornandola ai giorni nostri. Ha creato una nuova mitologia rispettando l'originale. Ha convinto i fan e ne ha portati a casa altri nuovi. Ha riadattato tutto senza dimenticarsi nulla. Easter egg come se piovesse ma anche una nuova lettura della contemporaneità. E come se non bastasse ha sfornato 4-5 episodi che non dimenticheremo mai.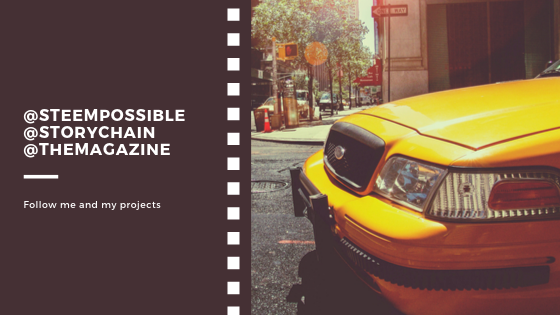 Movie URL: https://www.themoviedb.org/tv/1402-the-walking-dead?language=it-IT
Rate: AA