Hello everyone here again your friend @junior182
"It's the magic of risking everything for a dream that nobody else sees, except you." When they have a dream that they want with all their hearts, they risk everything they have, even though someone else tells you that it is not worth it, because nobody but you does not know the meaning that that dream has in your life and how far you are able to get to get.
Summary of the movie
This is the story of a young woman who has had a dream is to be a professional boxer, but some of the impediments is the low economic resource, but still begins her practice in a gym of Frankie Dunn, she works as a waitress to be able to pay your expenses, between serving the table does the practice, all your rewards has been invested to perform all your practice.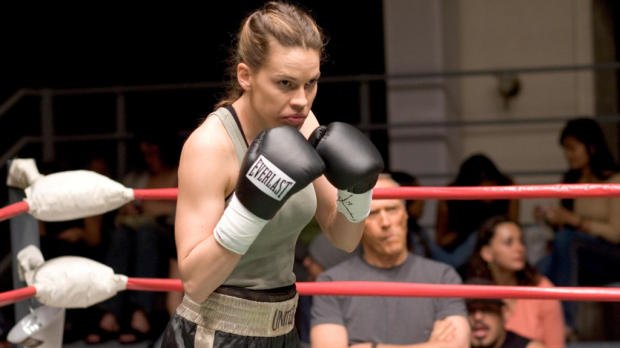 Source
On the other hand, Frankie is focused on a boxer who will take him forward, what he does not expect is that he leaves with another coach and he is left alone, Maggie has repeatedly told him to train her, which he rejects, but one day Eddie "Scrap-Iron" Dupris, a former boxer who works in the gym tells Frankie that Maggie has paid three months in advance, that if he doesn't do his part he may have to close the gym. Then Frankie decides to train Maggie to inform him to train her until she is ready to fight.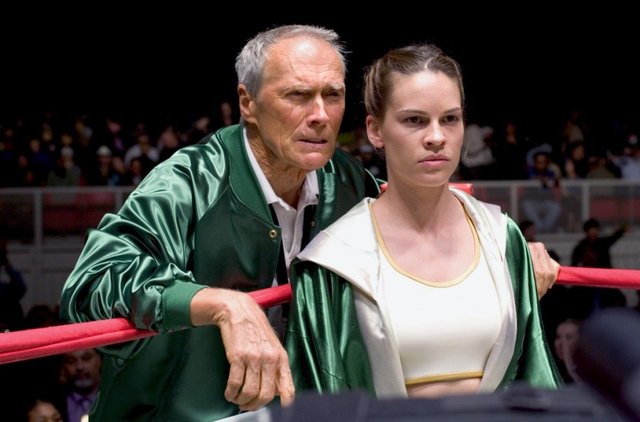 Source
Details
This is a film that was nominated in 7 Oscar category obtaining the award in 4 which are Best film, best director, best supporting actor best actress, in turn in the awards balloons in five categories and winner of two best director and best actress. This premiere n the year 2004, was directed by Clint Eastwood.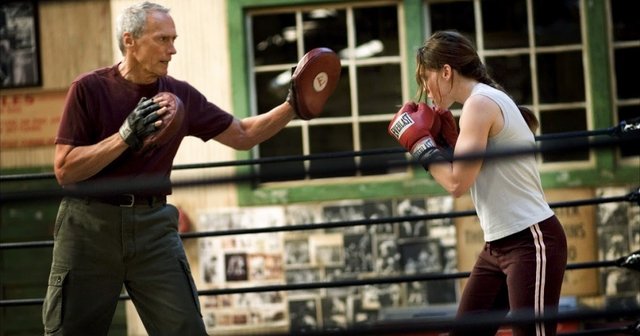 Source
Moral
This is a drama movie, which caused a stir for its end, although everyone judges in their own way the decision that this coach had to make.
Insistence: Maggie insists time and again for Frankie to train her to become almost the best fighter, because of the great circumstance of one of the fight I am paradoxical, only with Frankie, her family was only interested in her money.

Fulfill your dreams: Nothing and no one can stop you from fulfilling your dream, Maggie did her best to be the best fighter.

Friendship: Frankie never left Maggie, took her as a daughter of him, took care of her until the end of her days.
URL Movies:https://www.themoviedb.org/movie/70-million-dollar-baby
Critic:AAA