Here is my entry for the Triple AAA contest --> FOR YOUR CONSIDERATION (#01): "Favorite Directors" You guys should check it out and participate
Director of week #2: Denis Villeneuve.
Denis Villeneuve is undoubtedly one of my favorite filmmakers because of the way he always manages to incorporate a different creative touch to his productions no matter how simple or complicated the plots are, he always infuses them with visual and argumentative elements that make any kind of story stand out and become super entertaining. Today I want to share with you my opinion about a film that this fabulous director managed to endow with a drama and an intensity that make a story stand out that I'm sure that with another director would have stayed in a movie of action more than anything else, I'm talking about Sicario.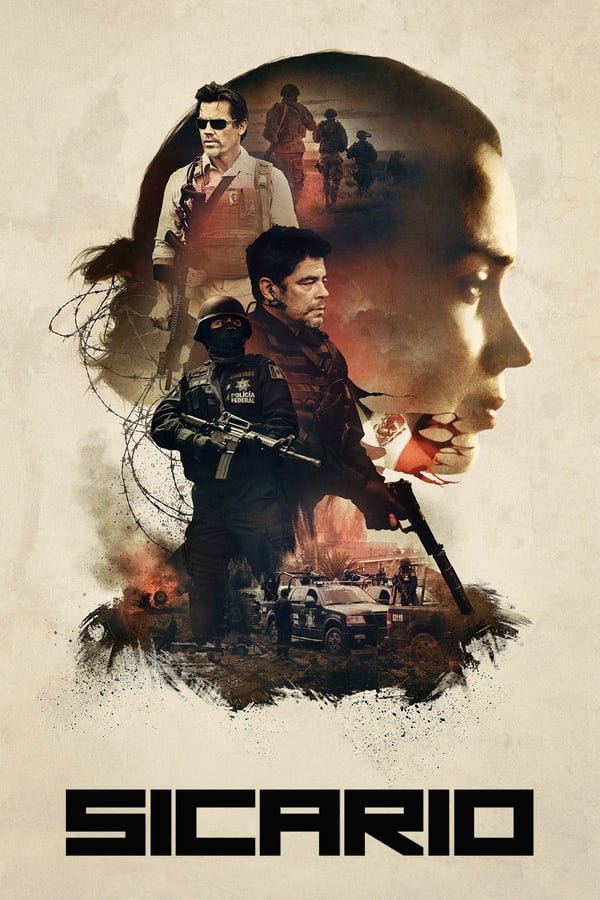 Source
Sicario is a film that tells us in a super intense and addictive dramatic tone how a "simple" investigation of drug trafficking turned into a journey of revenge, corruption and social criticism towards the issue of the illegals who day by day cross the U.S. border in Mexico in search of a dream that may never come true. The film unfolds in stages allowing us to explore in a wonderful way the performance of the different characters involved in this kind of clandestine investigation where a group of agents are trying to find an effective way to bring down a capo of the mafia, a man who in addition to drug trafficking also uses innocent people for all kinds of atrocities. The whole story is masterfully developed through transitions created to build a great atmosphere of suspense around the characters because at first, we do not know the objectives that move each group of agents, yes, this is not the typical operation against a group dedicated to drug trafficking, here each situation is handled personally because the director manages to create a personal background around this conflict.
Undoubtedly the highlight of the film is the way in which Denis Villeneuve plays with different social and racial nuances to create a tense, heavy and suspenseful atmosphere where constantly our senses are put approves of how a seemingly simple investigation evolves and becomes a personal mission to kill and take revenge against a drug lord. The film does not show us even a little subtlety, each scene is intense, raw and full of a drama that highlights each action scene where the characters try to approach the capo to kill him.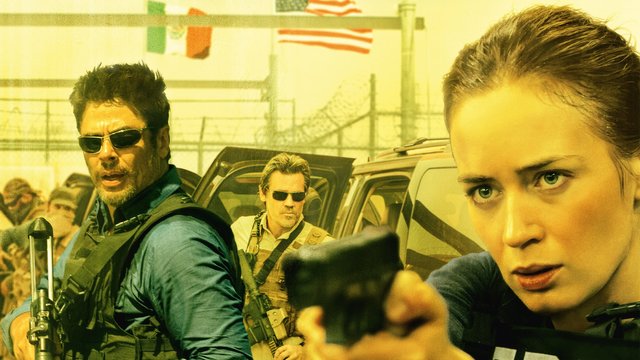 Source
There is no doubt that the plot of this film is not the most creative, a group of agents who take advantage of the personal motivations of a former Colombian hitman to dismantle a drug trafficking operation regardless of the proper procedure, through the minutes we see how each time the operation becomes more clandestine through decisions that put at risk everyone involved, however all know and do not care, after all the general objective is the same, kill the capo. Despite not having too many action scenes, this movie succeeds spectacularly in transmitting a lot of intensity, the few moments of confrontation are created focusing on different angles that allow us to see the purest reactions of the characters so that all the scenes are highlighted no matter how simple they are.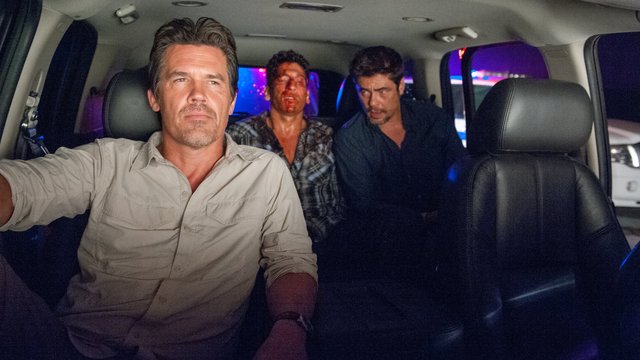 Source
Without a doubt, Denis Villeneuve takes a story of drug trafficking and revenge and transforms it into an ode to intense drama and simple suspense, managing to combine scenes filmed from different closed angles with musical effects that take each scene to a level worthy of an award. This is one of the best-made films I've seen in years, as it manages to build a tense atmosphere around real characters with problems, characters who know what they're part of but still submerge in a complicated and extremely raw conflict. Few things I didn't like about this film, in fact I never get tired of seeing it because of its great performances and a soundtrack that make it above any similar attempt to bring drug trafficking to a more credible reality, in short a great film that manages to magically expose the personal touch of an extremely creative and different director.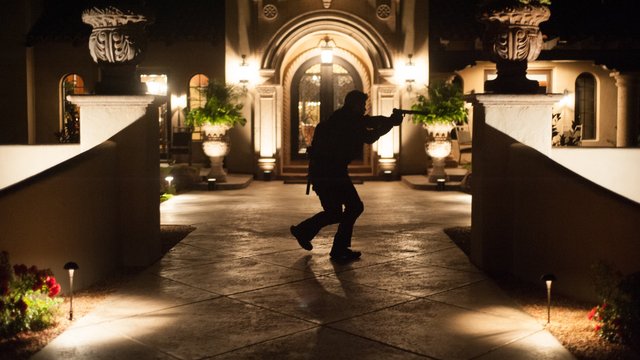 Source
---
My Review: 8,3/10