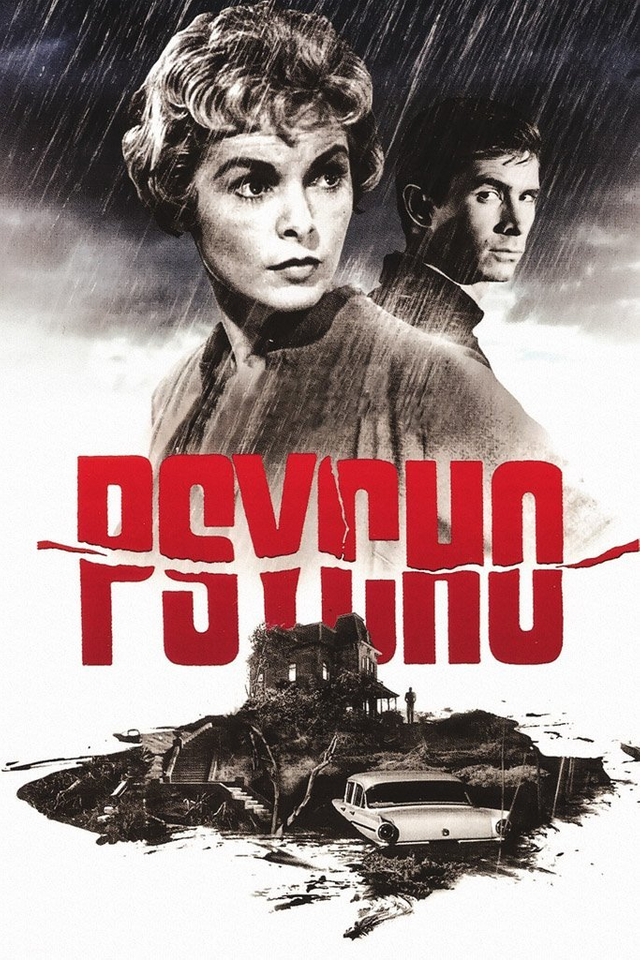 I was lucky to catch this movie last night on HBO right before it started. Despite being a classic I never had the pleasure of watching this film until now. I don't usually enjoy black & white movies (The Lighthouse was a disappointment to me) but when it comes to very old movies like this one there is nothing that can be done regarding this issue.
The story is at the beginning of a normal woman who decides to steal some money from her work. She goes wandering around in her car, and there is a policeman that I thought was going to be an important character, but he eventually disappears without having too much of an impact in the story.
Eventually, she arrives at the Bates Motel where she will find a total psycho, Norman Bates. This man seems like a weird but harmless person that lives an isolated life with his mother. They have worked on that motel for decades and he is very fond of that place.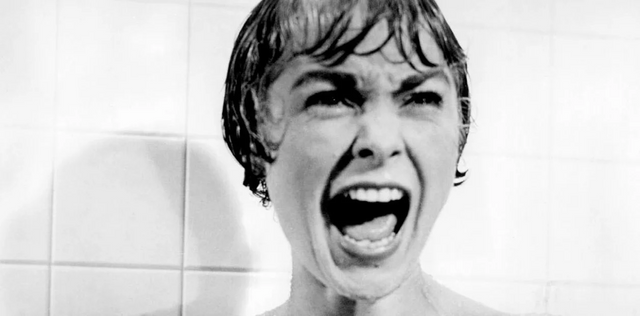 The above image is from one iconic scene from this movie and the truth is that the scene won't be so shocking to modern audiences. Later in the movie, there is a little bit of creepiness when we see this murdering figure moving with a knife, but truth be told, horror has come a long way since then.
The movie does a great job of showing a disturbing character pretending he is a normal person. This isn't the first movie with a psychopath that I have watched and I enjoyed it a lot. I can only imagine the reactions of people who had never seen this type of story in the 60s. It must have been intense!
There is a huge twist in the final part of the movie that I was sadly aware of thanks to a poster I saw months before from the Bates Motel series (I didn't even watch that series but I do remember the poster). Big spoiler so the surprise wasn't actually a shocking moment for me :(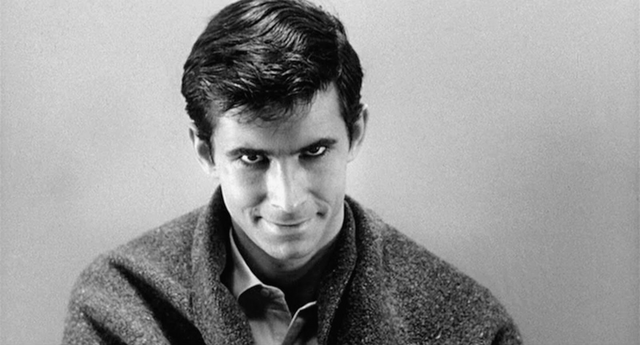 It is hard to imagine the impact this movie had back in its days, but I can certainly say it is a cool suspense film and fans of the genre will surely love it. It is also difficult to realize how many horror ideas were inspired by this film.
I remember, for example, a Black Mirror episode called Playtest where the guy is taken to a haunted house. There is a moment where the light on a picture of a house changes that is very creepy. It is similar to what we see in this movie when people see the figure on the window in Norman's house. Something similar happens at the beginning of videogame Outlast, there are creepy things on the windows of the building. Maybe this horror idea is original from Psycho?
The best
A very creepy Norman Bates!
It gives you an eerie feeling throughout the movie but especially in the first half. This is thanks to the soundtrack and the angle of the camera. Great production all around.
Beautiful and scary shots when showing the house next to the motel where Norman's mom is living. I can imagine why that house turned out to be iconic.
The worst
The movie can be considered slow for people who don't appreciate a slow buildup. There are also parts with very little dialogue although I believe this was Hitchcock trying to get the audience to focus on the psycho.
It didn't scare me. Maybe because modern horror films are much more intense. In the 60s I would bet people were terrified of this movie.
More information: https://www.themoviedb.org/movie/539-psycho
Review: AAA
In numbers: 7.5/10