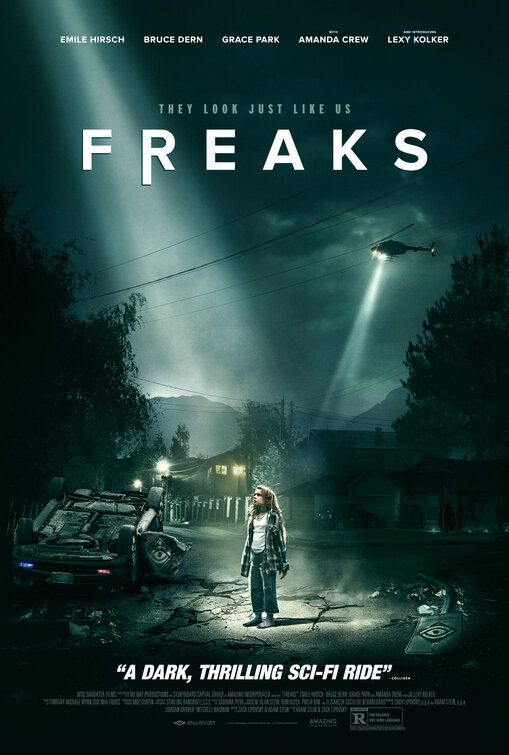 A girl lives isolated from the world at home with her father, she goes to the window and see another neighboring girl buying from an ice cream truck, she wishes she could eat ice cream as well, suddenly that same neighboring girl goes to the front door and delivers her the ice cream. Why?
It is late at night, the father is sleeping and the girl hears a noise inside a room, there are bangs on the door and it seems that they are going to knock it down, the girl opens the door and inside the room there is a hysterical woman screaming and crying. The girl is scared, the father arrives, he checks the room and there is nothing inside.
What was that? a ghost? Is the girl hallucinating as a result of living in isolation? Or is it something else? Why if the neighbor girl seems to have a normal life this father is obsessed with living isolated from the world? Why is the ice cream truck always around the same houses? Shouldn't it go and sell in other places?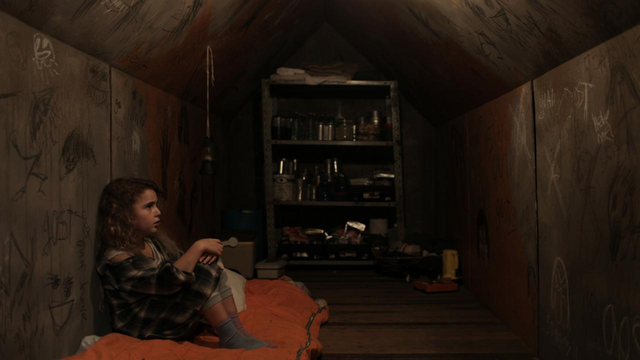 These are questions that all viewers will ask themselves when they see the new movie called Freaks. This film is not very famous, it is of the science fiction genre and was produced this year. For me it is an excellent example that even without popular names it is always possible to produce an excellent film.
People who like trying to figure out what is happening in a story will enjoy this movie a lot because, scene after scene it shows us, in a very subtle way, things that are a little bit little strange and that can easily go unnoticed. Are those birds in the sky suspended in the air without moving? That is another question that the movie makes us ask ourselves.
The movie has some resemblance to 10 Cloverfield Lane, because of the way the father and daughter live. It also reminded me a little of Hidden because of the father's paranoia about living hidden due to an apparent threat that always lurks. Of these 3, my favorite is Freaks. Although the 3 are very good films. I say that Freaks is my favorite not so much for the individual performances but for the plot and for the explanations that we are discovering that explain all the strange events. So much so, that despite the fact the main actress and protagonist is only a kid, the film is still super entertaining, with a serious plot and with much intrigue.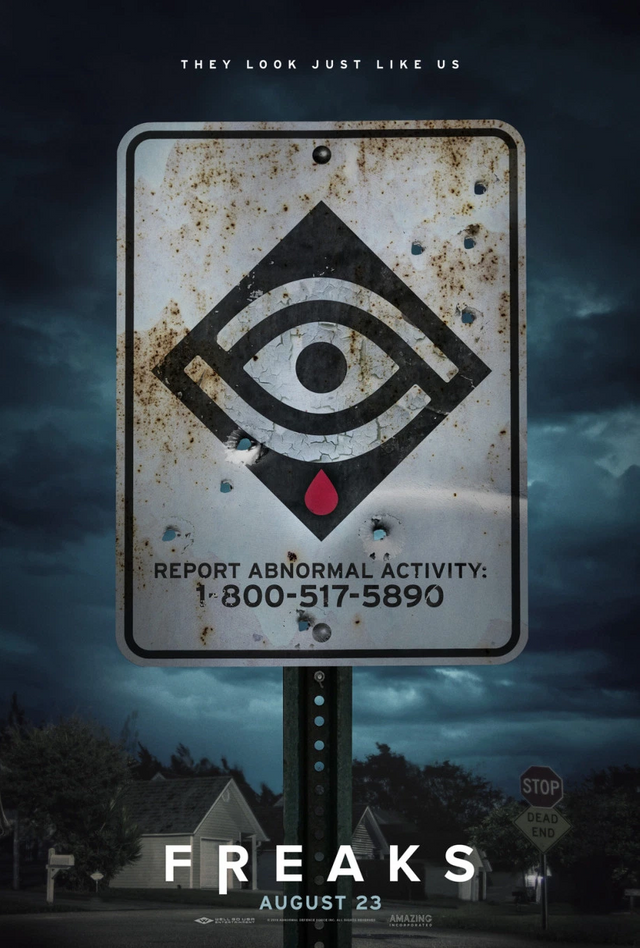 I read about this movie a little over a month ago and since then I have been waiting to see it. The story in short and without saying spoilers, is that this father not only keeps his daughter isolated, but also teaches her basic things so she can appear normal. The father has an obsession with not looking like an "abnormal." But what is an abnormal? We will discover this as the story progresses.
Faced with such a restricted life, the girl's levels of frustration are rising, and as expected, a series of events that provide the necessary explanations to understand everything that is happening is triggered. Including the ice cream truck that, for some reason, always seems to be very close to the house where the girl and father live.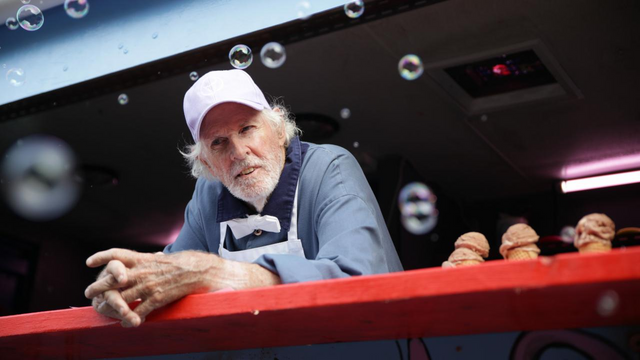 The best
*It is an excellent story, capable of entertaining even non-science fiction lovers.
Excellent small samples of what is really happening that makes viewers ask themselves many questions and feel intrigued.
Great use of resources, taking into account that it is a small production.
It is perfectly possible to produce a prequel that explains the beginning of this movie. A sequel would also be possible.
The worst
There is a very silly decision from a character that conditioned the ending.
The movie would probably be even better if it had more renowned actors. Although this is not necessarily a bad thing, it is something that could be improved by having a bigger budget.
Lack of background on the origin of what happens. That's why I say a prequel would be possible.
More info about the movie: https://www.themoviedb.org/movie/539892-freaks
My review: AA
In numbers: 7/10